<!A HREF="web_services.htm" onMouseover="imgToggle(about,'images/messages8.gif'); window.status='New Stuff';return true" onMouseOut="imgToggle(about,'images/messages.gif')"><!IMG SRC="images/web_services.gif" WIDTH=111 HEIGHT=39 BORDER=0 ALT="Web site services" HSPACE=5><!/A>

Command and Control
<!A HREF="template.htm"> Toycen Pioneered the First Universal Networked OCU
UNIVERSAL COMMAND DECK
1996 Terra Aerospace OCU
2007 Networked Mobile Responder Console
This system is now emulated around the world in military command control and communication applications.
MODULAR COMMAND, CONTROL, COMMUNICATIONS AND COMPUTING (C4) COMMAND SYSTEM HAS BEEN DESIGNED BY TOYCEN TO INTEGRATE WITH OTHER LAPTOP COMMAND BATTLEFIELD MANAGEMENT SYSTEMS OVER COMPUTER NETWORKS AS WELL AS TRADITIONAL RADIO LINKS
THIS INNOVATIVE APPROACH IS CONSISTENT WITH BATTLEFIELD MANAGEMENT DOCTRINE BEING SYSTEM ORIENTED AND IS NOT PLATFORM SENSITIVE, IS CAPABLE OF COMMANDING MULTIPLE PLATFORMS SIMULTANEOUSLY THRU EITHER SERIAL OR INTERNET PROTOCOLS INCLUDING NEAR REAL TIME VIDEO OVER SECURE NETWORKS.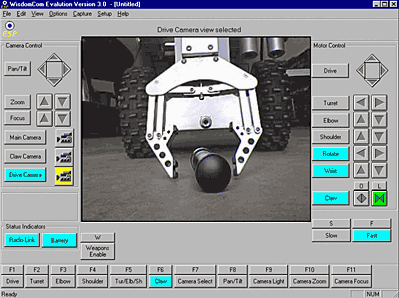 The original Terra Universal Command Deck offers many standard features that are unique only to our system.